ICS in General
Successful business needs accurate control of all of its components. The Internet connection control is as important part of risk management procedures. Internet Control Server provides: complete and accurate traffic accounting, precise user access controls, network firewall, content filtering, secure electronic mail server, secure VPN access to the intranet where all build into a single software product. We can work out individual solutions of billing, network service delivery, security and other networking services required by your business.
Software programming Complex "Internet Control Server"
Award winning ICS can be installed on any PC turning it into a powerful internet gateway for the organization.  ICS is an interrelated router, proxy-server, traffic accounting system and control of access rights and many others. ICS covers all the needs of an organization to work with the internet.
Customization of detailed reporting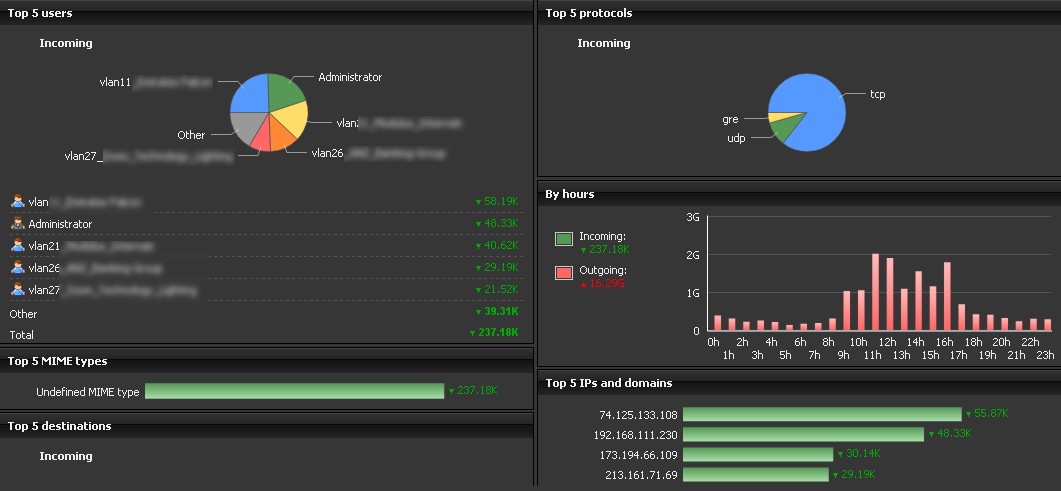 Real time traffic shaping and prioritization

Traffic supervision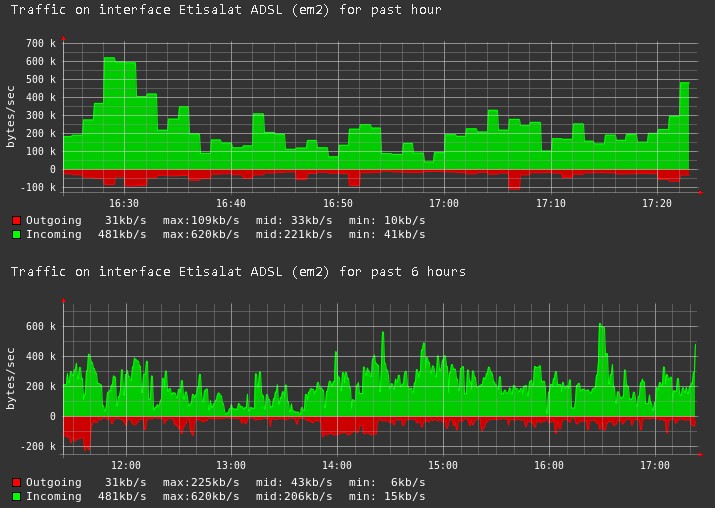 Basic functions of Internet Control Server:
Network Protection
Firewall (network translation of NAT addresses), antivirus for HTTP-traffic, VPN connections between offices and remote users, Intrusion Detection System and Data Leakage Protection.
Set of Intranet and Internet Services
File, Web, Mail, FTP servers and much more are centrally combined and managed under one user-friendly intuitive web-interface.
Traffic supervision and reporting
Internet traffic accounting and reporting are to achieve more control. Content filtering provides on-the-fly Antivirus as well as ability to allow/deny resources.
Protection from inside-out and vise-versa
Always-on reliable Unix Gateway/Firewall as well as secure provision to Corporate resources from anywhere in the world.  
Hardware Support
Support of widest variety of hardware - from software raids and journalized file system to Asterix VoIP boards and specialized network devices.
Complete and accurate traffic accounting
Enjoy being informed of the overall traffic consumption by you network, traffic consumed by particular working groups and individual users. Be informed of what your users do in the Internet and the costs of this activity are. Using Internet Control Server you can see all interactions with the Internet of each user, measure the traffic consumption with precision of your choice - in volume and money terms. You can account for traffic routed by the Internet Control Server itself or receive and process accounting information from Cisco Systems routers via NetFlow protocol.
Precise user access controls
Set up the rules for Internet access according to your company's regulations. You can apply these rules to individual users and groups, particular Internet resources and groups of them. Time, volume and cost-based controls and automatic quotas will help you save time, traffic and money!
Network firewall
ICS™ contains built in firewall to secure your network against general threats of the Internet - network viruses, worms and hackers. Intuitive controls of the firewall will allow you to use pre-set blocks of rules or introduce precise rules for packet filtering. The same system will enable port forwarding from outside to the appropriate network services within you network protected by ICS™.
Secure electronic mail server
Manage you corporate e-mail server any way you want. The SMTP server built into ICS™ contains anti-SPAM and antivirus filters and provides complete mail traffic accounting information. You'll be able to create various filters and rules for mail processing using our flexible controls.
Secure VPN access to the intranet
Consider organizing secure authorized access for you users into the corporate intranet from any place in the world. You can also link remote offices into solid corporate network using Internet Control Server.
Be in control!